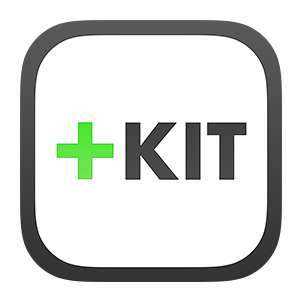 Today we're launching our ground-up rewrite of the PlusKit engine with faster publishing, more robust @import, and more precise controls. All built in from the start for RapidWeaver 7.
Super Fast
We've streamlined, optimized, overhauled, and rewritten PlusKit's publishing/export engine. Some changes were tiny, some were huge, but the overall effect is that PlusKit is now faster? How much faster? Well it will depend a great deal on how you're using PlusKit, but we've measured real-world documents where extensive PlusKit @import use was improved by over 400%. Wow!
Precise Control
PlusKit is for power users. And power users need precise control over their environment. We've added detailed controls for almost every feature inside of PlusKit -- and disabled most of the slow stuff by default. Now you can enable just the bits of PlusKit you need and ignore the rest.
Built for RapidWeaver 7
RapidWeaver 7 comes with a ton of new features to improve performance: threaded export, lazy file opening, and threaded saving -- just to name a few. We've rewritten the export engine inside of PlusKit to smoothly work with these features and allow robust operation even with challenging setups.
Note: If you're still using an earlier version of RapidWeaver just still with PlusKit 3.
---
How to Install
Double-Click the file to unzip it.
Double-Click the plugin to install it.
Quit and then restart RapidWeaver.
Enjoy!
System Requirements
Stacks for RapidWeaver 7+: Mac OS X 10.11+