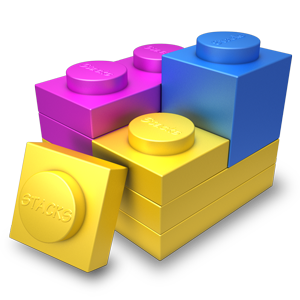 We've been testing a few updates to Stacks with the stack developers for a few weeks. It's stable enough to let everyone have a peek.
Stacks API bug fixes
Fixed drawing bugs in the library introduced in the last version.
Latest Sparkle updater
Plays nice with GateKeeper and the Mac App Store sandbox rules.
You won't be able to get this release via auto-update. It's download only.
Instructions:
Download the plugin zip file.
Double click the zip file to uncompress it.
Double click the plugin file to install it.
Requires: RapidWeaver 5 and Mac OS X 10.7