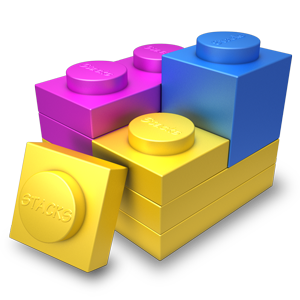 A tiny update that fixes some icon artwork and helps to test our new Sparkle updater in Stacks.
Hopefully this is the final beta. Expect a release-build version in the next day or two.
If you already had beta 7, you should see this update via auto-update the next time you use Stacks, otherwise you can download it directly here.
Instructions:
Download the plugin zip file.
Double click the zip file to uncompress it.
Double click the plugin file to install it.
Requires: RapidWeaver 5 and Mac OS X 10.7